It was not real obvious to me how to disable the Server Manager Dashboard that launches every time I login to a Windows Server 2012 or 2012 R2 Server.
Personally I find it annoying unless the server is running one of the built-in roles.
In Server 2008 R2 it was a simple check box.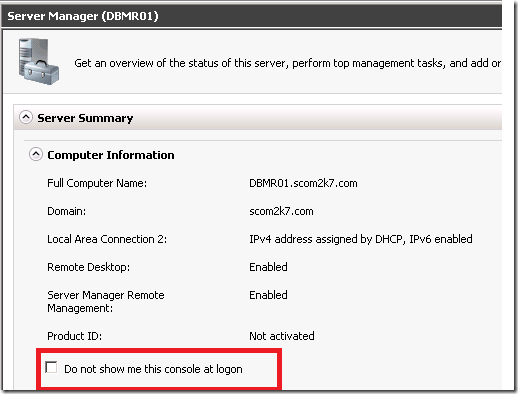 In Server 2012 and 2012 R2 it is a little more hidden.
To disable the Server Manager at login you need to go to
Manage

Server Manager Properties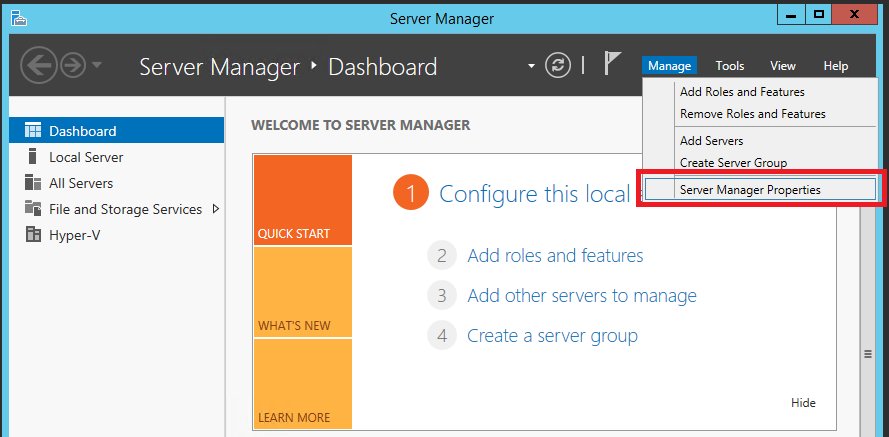 Then Check the check box for "Do not start Server Manager automatically at logon"