SCOM Alert Update Connector Pro is the ultimate solution that will solve all of your alerting and ticketing problems.
Avoid all of the alert noise and save time by creating personalized alerts for each team. Easily choose which alerts should be ticketed from our fast web interface. Enhance the alerts with team specific data to inform the ticketing system how to handle the alert.
With an easy to use interface, SCOM will quickly become the essential monitoring and alerting tool for your company.
SCOM Alert Update Connector Pro Solves for:
Hundreds of alerts sitting in a new state
Important alerts being missed because your organization won't tune out the noise
Complex rules in your ticketing system that need constant updating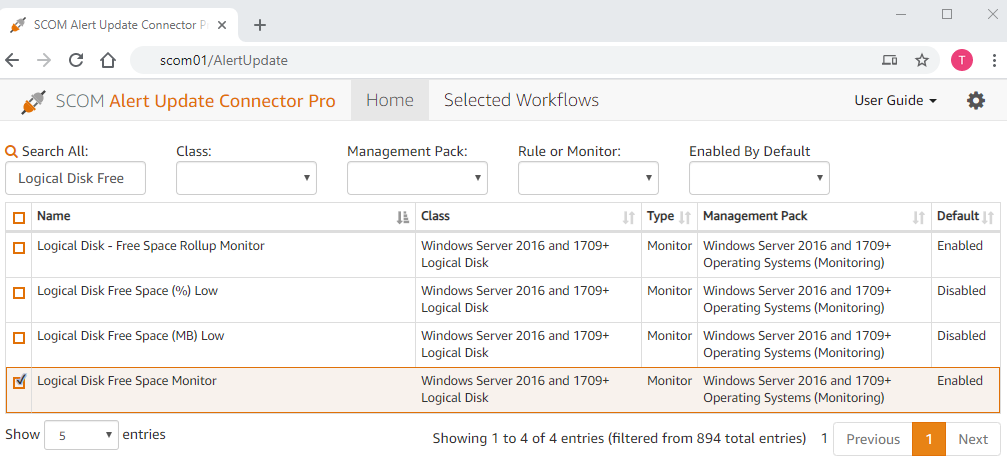 Quickly create your workflow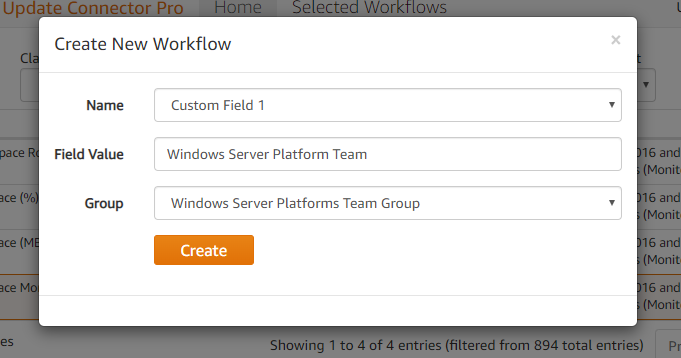 Here is an example of a few workflows:

Alerts matching the criteria will be updated with the custom information you have specified.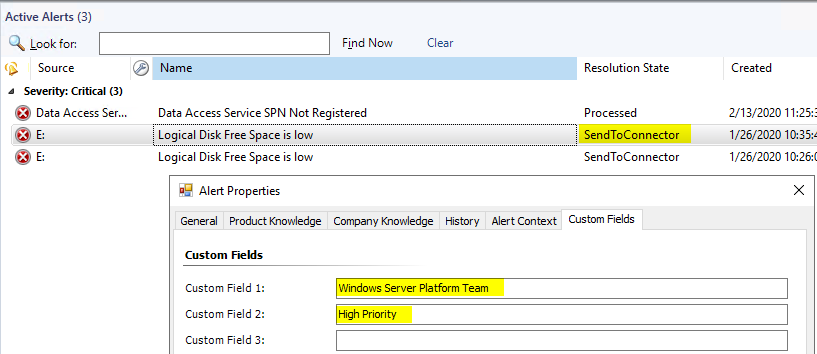 Your downstream ticketing system, alert management system, or e-mail system can subscribe to the alerts with the SendToConnector resolution state. Now you are only sending alerts that are important to each team. Our custom fields feature allows you to send alerts to the proper ticketing queues.
SCOM Alert Flow Diagram with Alert Update Connector Pro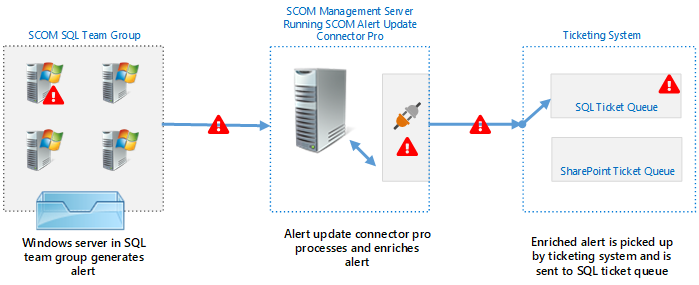 Additional Information