We believe that core to any monitoring system is the ability to send out accurate alerts. SCOM sends out many valuable alerts but will flood e-mail boxes and paging systems during maintenance windows.  We set out to build a maintenance mode scheduler that anyone can quickly and easily use to prevent these floods of useless information.
Features:
Easily access the new web based maintenance mode scheduler from any browser.
End users will thank you at how easy it is to pick a computer, group, object, and even a subscription with a start time and end time. The app calculates the minutes for them and schedules a future maintenance window.
The manage tab will make it easy to see and manage any upcoming maintenance windows and identify any gaps.
The new integrated dashboards make it feel like the scheduling maintenance mode was always there.
Web Interface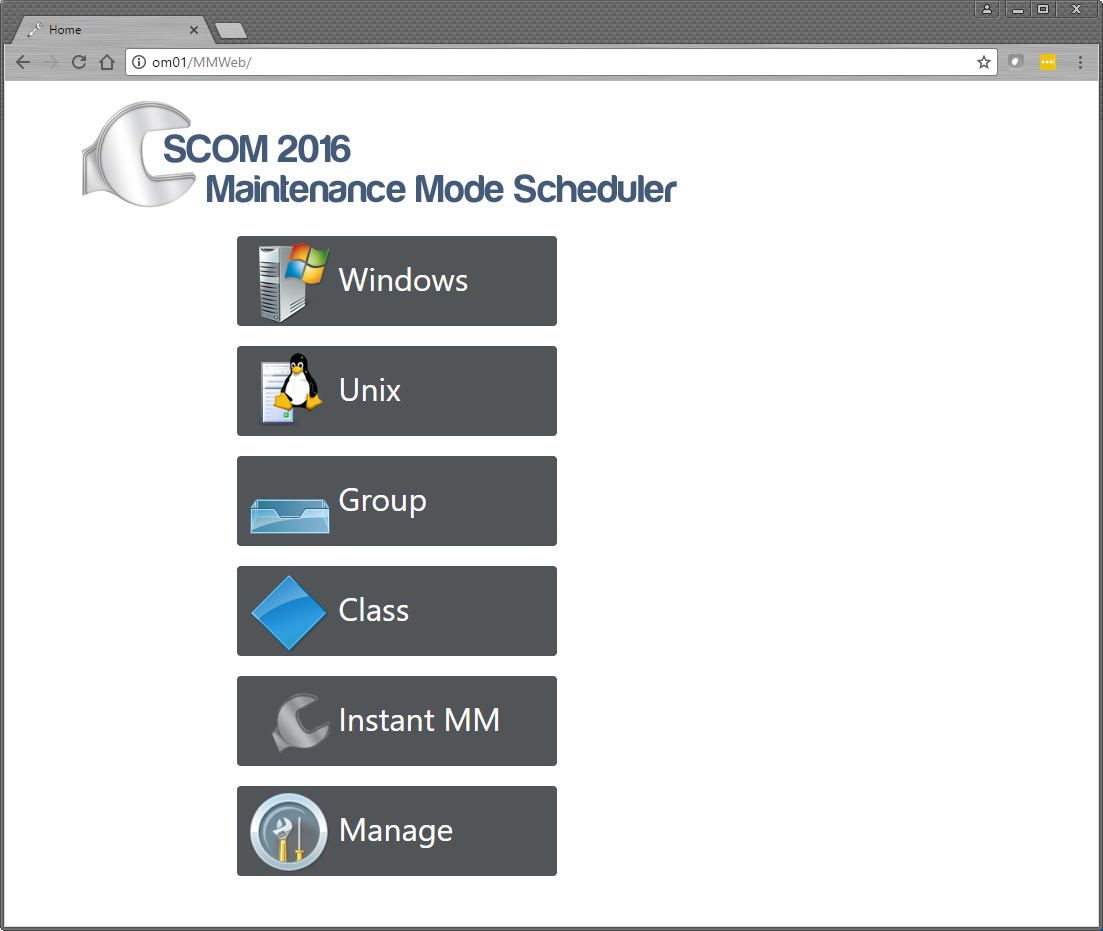 Customers

Dashboards Integrated Into The SCOM Console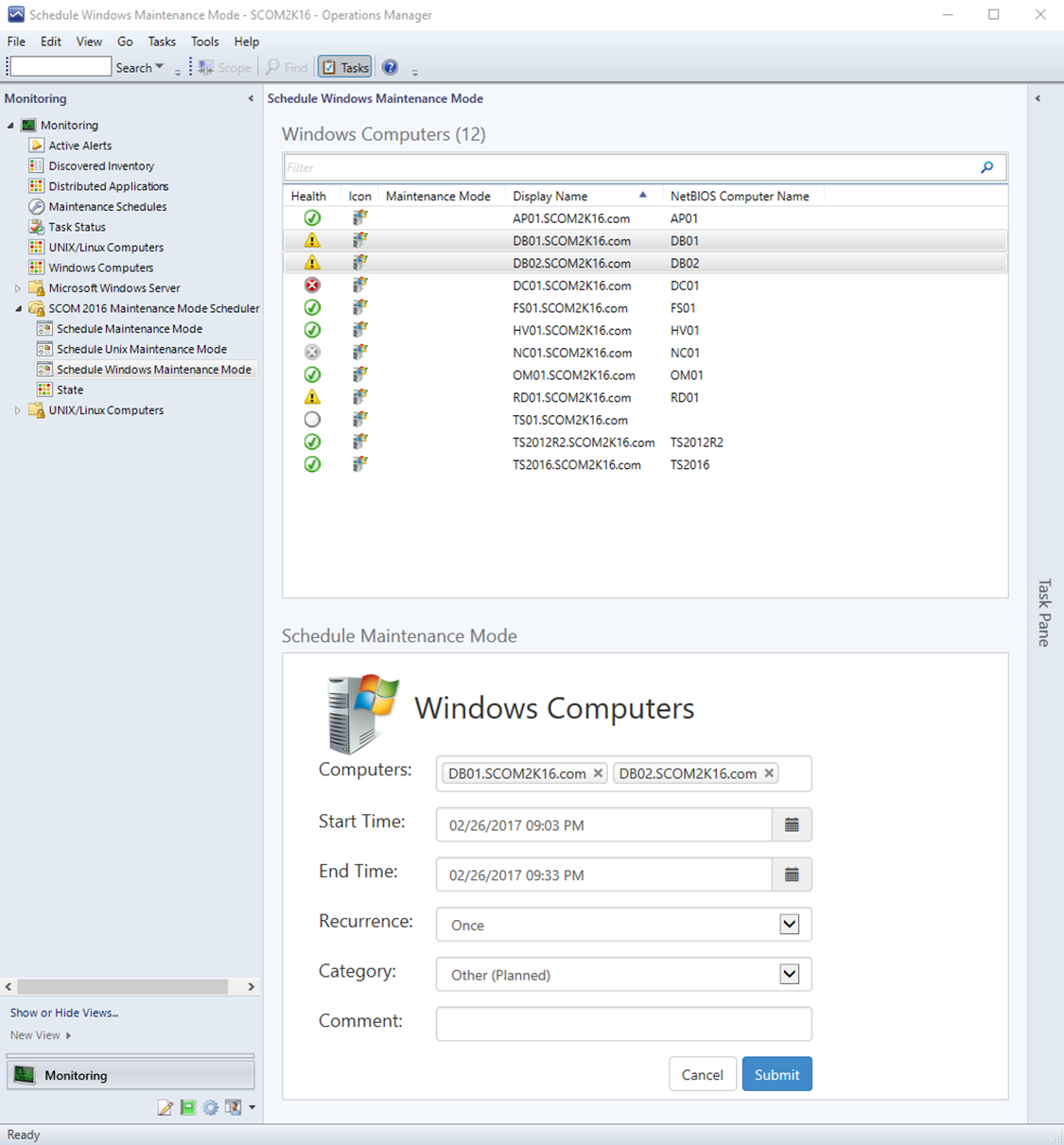 Customer Feedback
"Its exactly what I need especially to provide admins not familiar with scom (and even those that are!) a quick and easy method of applying maintenance mode."
"Great work I must say. This is by far the best MM tool for SCOM ever."
"Thank you for the help and the great product."
"PS. Great tool !"
"SCOM 2012 & Maintenance Mode: Finally Fixed!"
Learn More