First I download the Microsoft Visio 2010 and SharePoint 2010 Extensions for System Center 2012 from here
http://www.microsoft.com/en-us/download/details.aspx?displaylang=en&id=29268
The install doc says I need these pre-requisites:
System Center 2012 – Operations Manager console.

As an alternative, you can also install the Authoring Console from Operations Manager 2007 R2.

Microsoft Visio 2010 Professional or Premium edition
Visual Studio Tools for Office 2010
The Microsoft .NET Framework 4.0
I am running Windows 8 with Visio 2013.
After the install, I launch Visio 2013 and get this message. I click Install.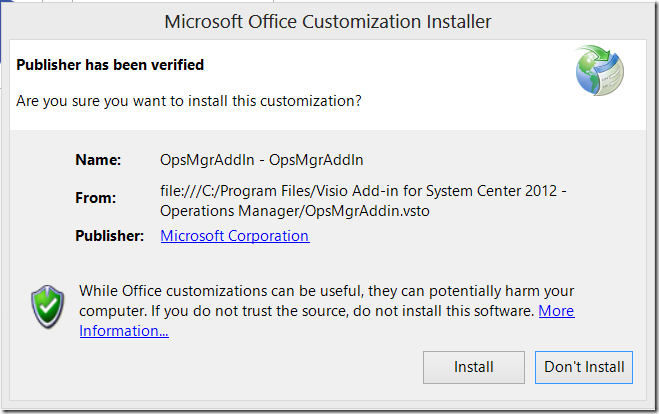 Now I create Blank Drawing.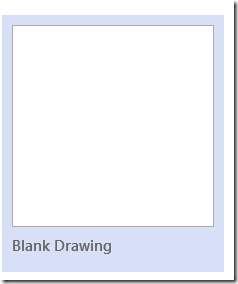 At the top I see a new Tab called Operations Manager

I click Configure.
I give it a Name and my SCOM 2012 Web Console address.  I also select Automatic data refresh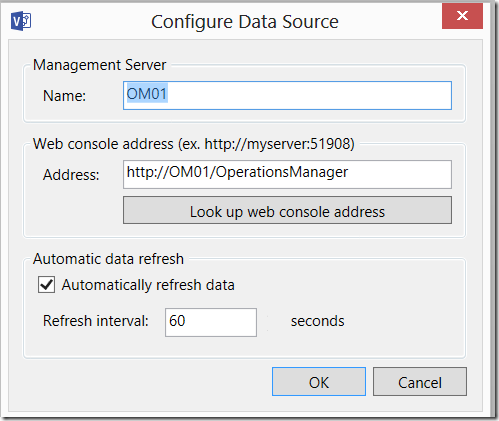 Now I just click Insert Shape and add the SCOM object I want in my diagram.
It would be nice if I could multi-select here.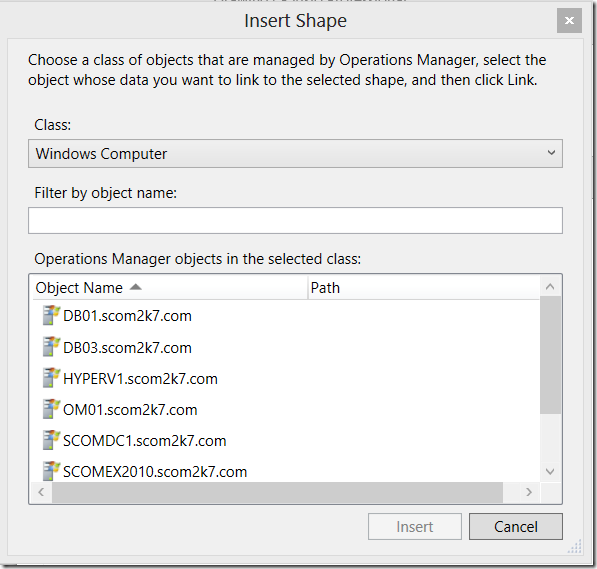 Also I add the Dashboard status so I  know if the link to SCOM is working or not.

Here is my first diagram/dashboard.  It was easier that I thought.   I see tons of possibilities using this.