In some environments it's difficult to predict the state of the Default Website and IIS where SCOM 2012 Maintenance Mode Scheduler gets installed. There might be a group policy or a standard process that your IIS team uses to configure IIS. In these environments the Maintenance Mode 2012 Config tool might throw an error. We will need to do a Manual Install in these environments.
Manual Install Process
Run the SCOM 2012 MSI and do a standard install.
Instead of using the

Maintenance Mode 2012 Config tool.
Open Internet Information Services (IIS) Manager. This tool is located under Control Panel\System and Security\Administrative Tools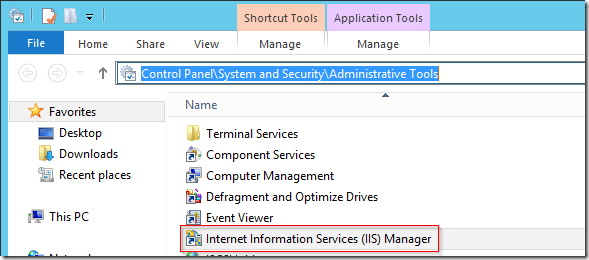 Expand your servers name and click Application Pools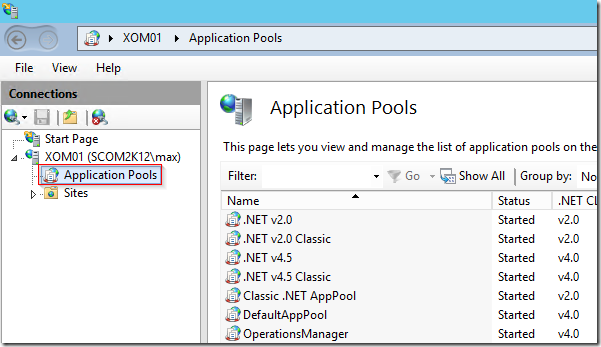 Right click on Application Pools and click Add Application Pool

Name the Application Pool MMWebAPPPool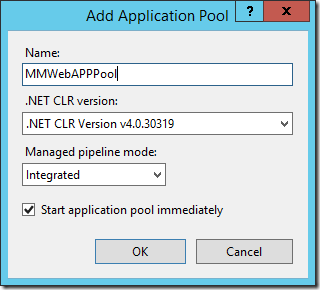 After the App Pool is created right click on it and pick Advanced Settings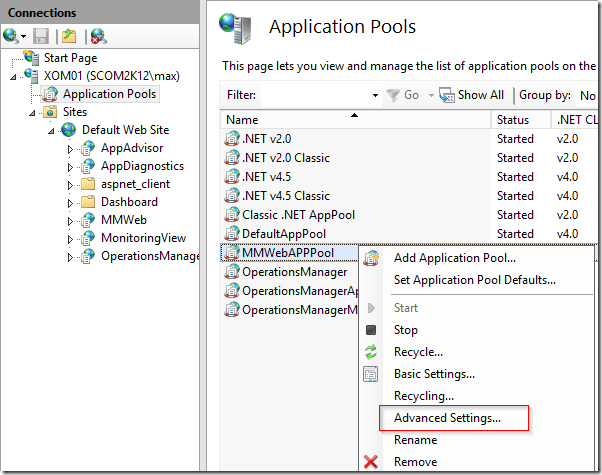 In Advanced Setting, scroll down and select Identity. Click the … next to ApplicationPoolIdentity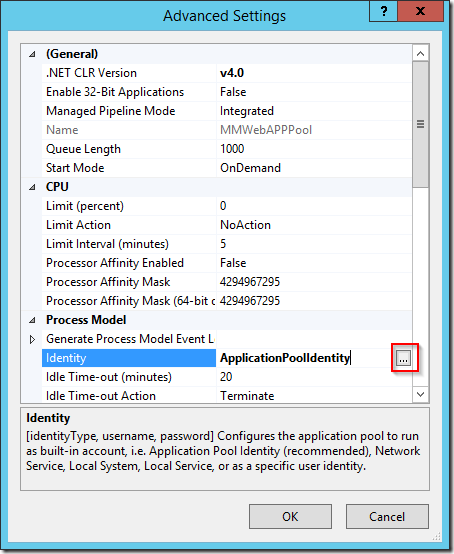 Select the Custom account: radio button. Then click Set..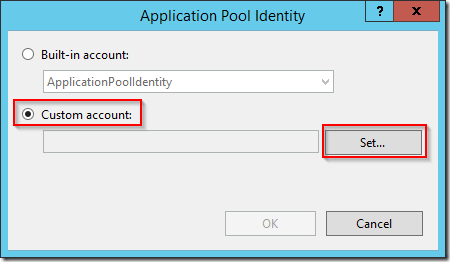 Type in the domain\username of your SDK account and type the password twice.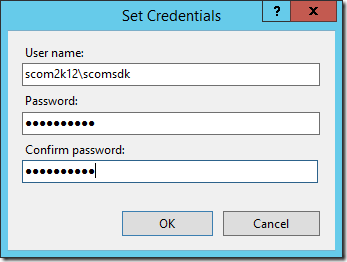 Click OK, OK, OK
In IIS Manager Expand Sites, Default Web Site and click on MMWeb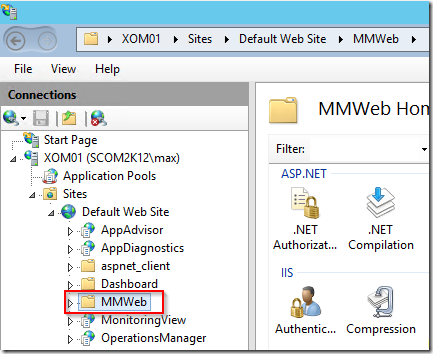 Right click on MMWeb and click Convert to Application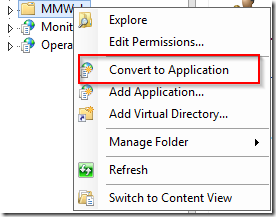 Click Select. Under Application pool select MMWebAPPPool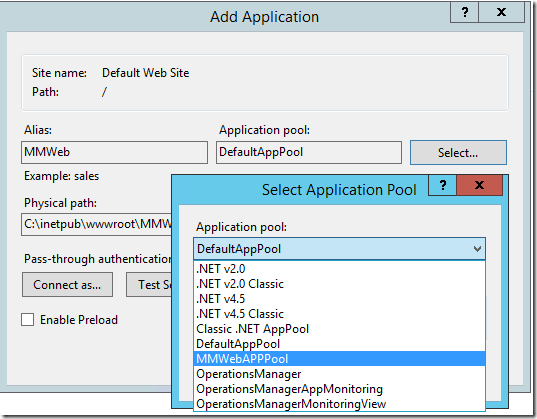 Click OK and OK
Open up Internet Explorer and type in the address to the Admin page. (Replace yourserver with the hostname of your server)
http://yourserver/MMWeb/Admin.aspx
On the Admin page type in your SDK account, Password, MS Server, and OperationsManager DB Server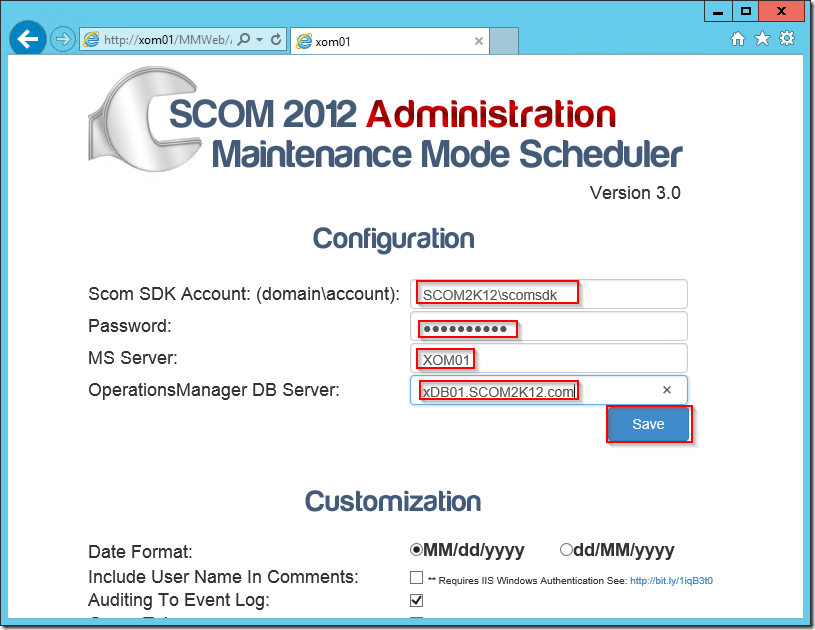 Click Save
Now in Internet browse out to the Maintenance Mode Scheduler Web Page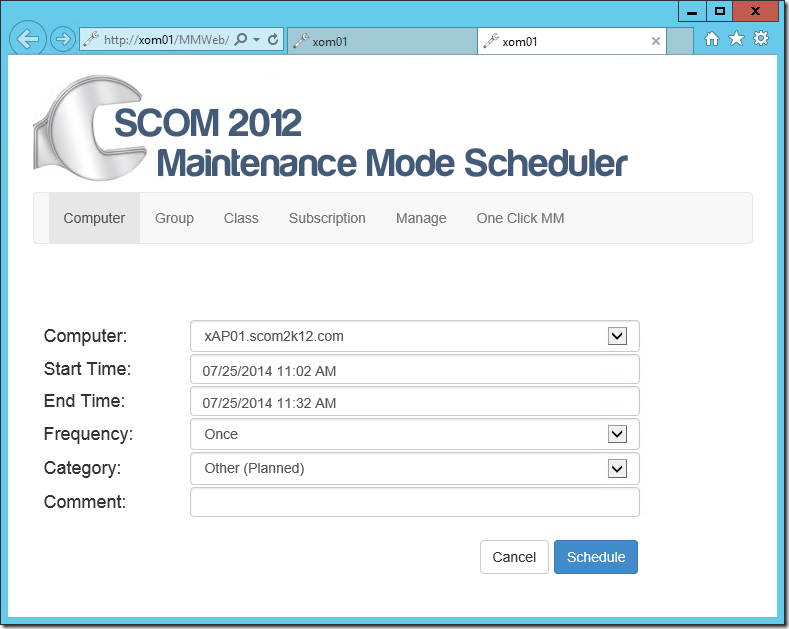 I
f you get a Trial has Expired. E-mail me at timothymcfadden@scom2k7.com.com for a new 30 day key.