Here are the new features in V6:
Dedicated Linux / Unix Page –  Linux and Unix admins now have a dedicated page to schedule maintenance mode.  They can search and select multiple *NIX computers for maintenance mode.
Improved Classes Page – The new classes page is much faster and uses the display name of objects.  It also has search and the ability to schedule multiple objects of a class.
Classes Page now accepts a parameter  – When opening the classes page you can now specify an ObjectID as a parameter and it will find the object automatically for easy scheduling or integration in to other systems.
Download Free Trial
Dedicated Linux / Unix Page
Improved Classes Page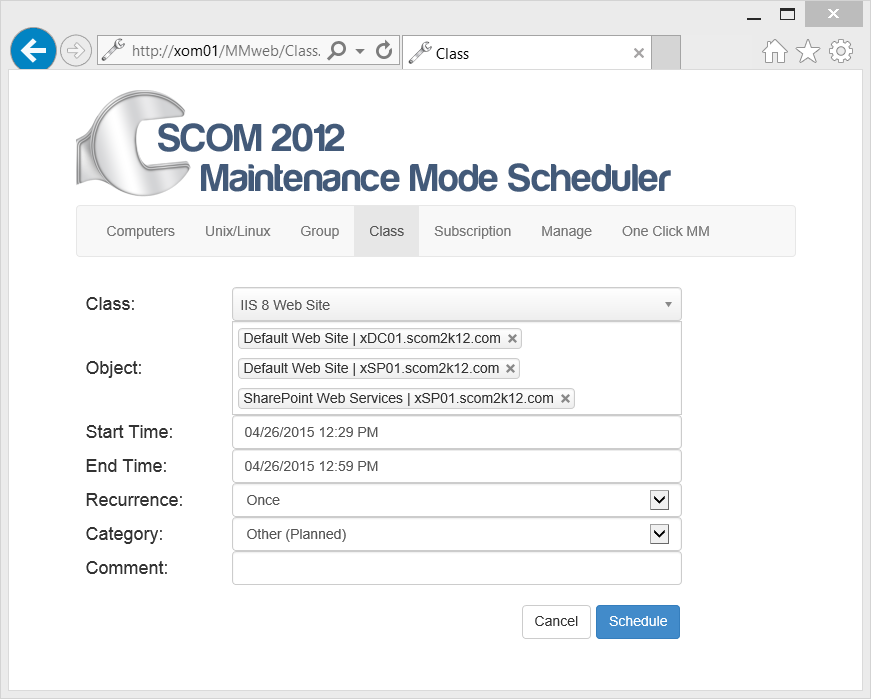 Classes Page now accepts a parameter