Veeam now has their own conference in Vegas called VeeamOn.  I really miss the MMS conference in  Las Vegas.  If you are involved in Virtualization, Business Continuity (DR / Backups) then this is the conference for you.  They are hosting it at the Cosmopolitan which is located in new part of the strip,
October 6th -8th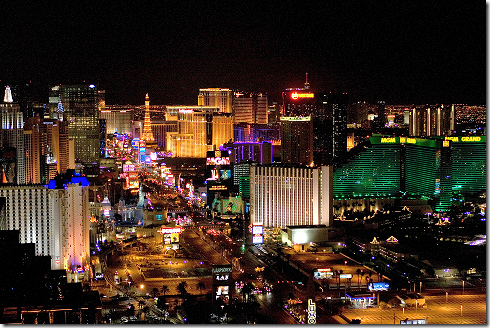 Veeam has large lineup of  sessions for the following tracks

 Here are the Technical Sessions I find most interesting
· Introducing the Veeam Management Pack for Hyper-V
· Upgrading to Windows Server 2012 R2 Hyper-V the Right Way
· Veeam Management Pack: More Than Just System Center Operations Manager
· What Is the Ultimate Backup Storage Architecture?
· Advanced Capacity Planning and Performance Management with Veeam
· vSphere and Hyper-V: Architecting Data Protection Between the Two Hypervisors
· Advanced SQL Server Backup and Recovery with Veeam
· Automation for All! PowerShell Tricks That Make Everyday Life Easier
· Backup and Restore Best Practices for Linux VMs
· Backup Bottleneck Technical Deep Dive
· Deduplication Any Way You Want It!'
· Deep Dive: Veeam Backup Management Suite
· Deploying Veeam ONE in Large Environments: Tips and Tricks
· Integrate Microsoft System Center 2012 R2 with Veeam!
· ONEbelievable tricks: Veeam ONE and Automation Services
· PowerShell and RestFUL API: Ten Things That You Cannot Do with the GUI
Who should attend VeeamON 2014?
VeeamON is the world's first and only event focused entirely on availability of applications and data. The conference is geared for both Veeam customers and partners. The wide variety of breakout sessions across multiple tracks offers valuable content for all conference attendees. As an IT professional, you will learn new techniques, deep-dive into products, connect with like-minded peers and get next-level advice and detailed strategies to achieve non-stop service and continuous availability for your applications and data. If you are a Veeam Partner, you will have access to a day devoted to growing your business and learn how to more strategically position Veeam in your product portfolio.
The conference is open to everyone; you don't have to be a current Veeam partner or customer.
Click Here for More Information