This is the most common way to monitor URLs.  If you only have a few websites to monitor then this solution works fine. But most organizations have a ton of internal and external websites. I would say if you are monitoring over 25 websites I would look at using the Bulk URL Editor or the custom solution by Russ Slaten
TechNet has some good documentation here. http://technet.microsoft.com/en-us/library/bb381370.aspx
Lets setup a basic website monitor for my blog using the Web Application Management Pack Template.
In the Authoring console I expand Management Pack Templates. I right click on Web Application and click Add Monitoring Wizard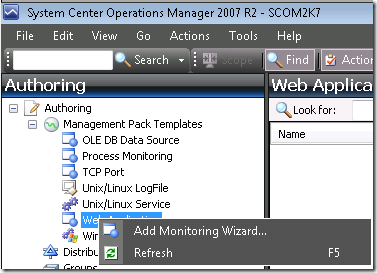 I select Web Application and then click next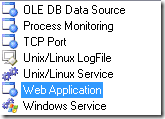 For the name I like to give it a descriptive name like "Website – scom2k7.com".  I like to put the "Website – " in front of all my websites as it makes it easier later on.
Also I like to have at least one custom management pack to store all of my URL monitors in. If you are monitoring a lot of applications it will make sense to break them up into a few different management packs.
I click Next,
Now I type in the url of the website I want to monitor, in this case I type in "www.scom2k7.com.com" I click test to make sure that SCOM can access the URL I want to monitor. (Often times the test will timeout don't worry if it does, just continue on as the test functionality doesn't always seem to work.)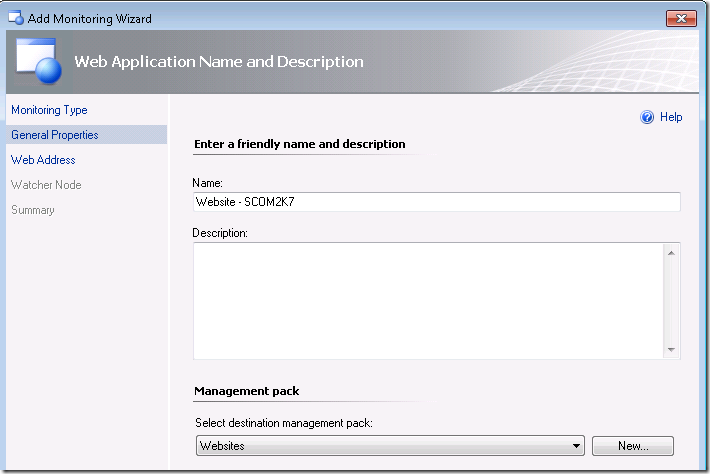 Now I need to pick my watcher node. This is where I want my website to be monitored from. If you are going to be monitoring a large number of websites, it is recommended to run these from a dedicated management server. The reason for this is that management servers write directly to the Ops DB. If you run all of your website monitoring from an agent, the agent has to monitor the website and then send the status to a management servers. Running the website monitoring directly from a management server avoids the middle man.
I also change the "Run this query" option to ten minutes. I think two minutes is too aggressive and causes excessive alerts. Most other URL monitoring tools I have seen use ten minutes as their default.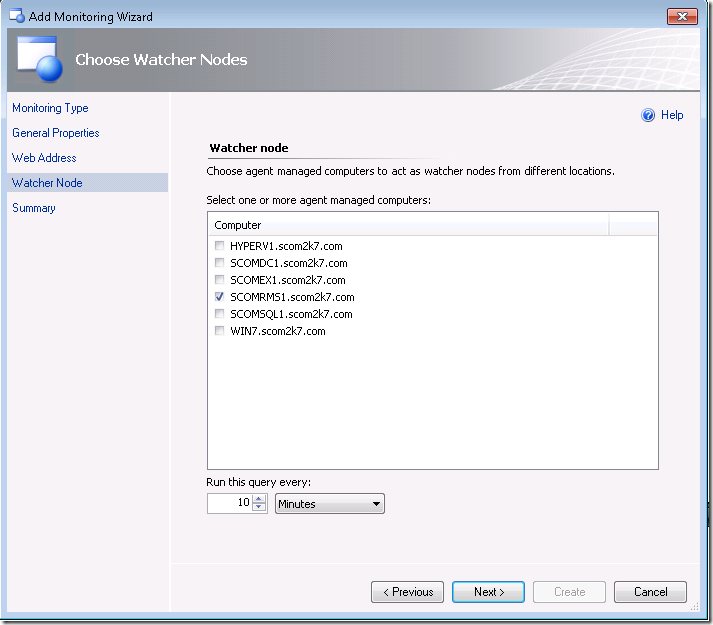 I click next and then click Create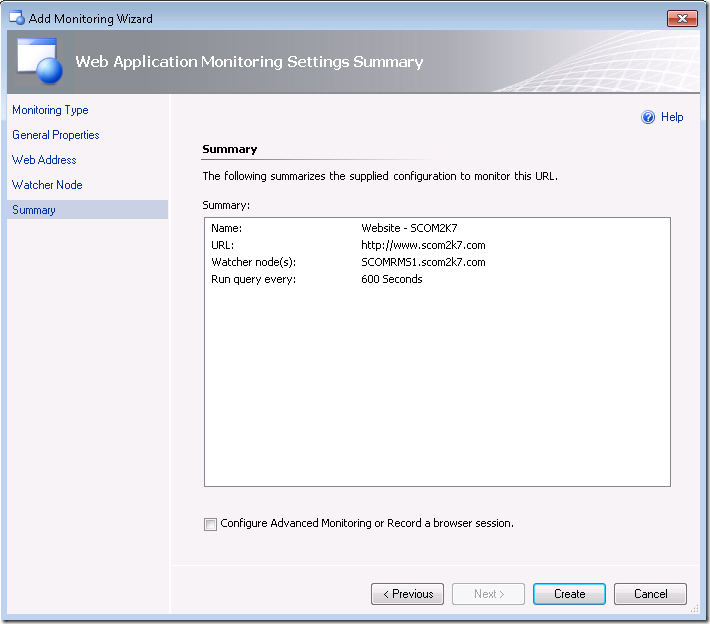 I open the monitoring console and wait for it to show up under Web Application, Web Applications State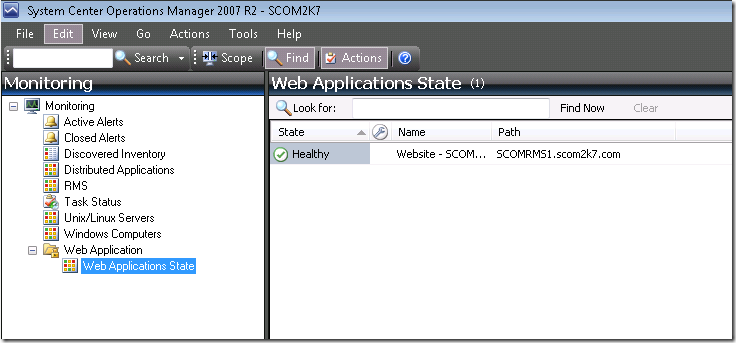 If I right click on my website and go to health explorer I can see that I am monitoring a lot more then just the website status.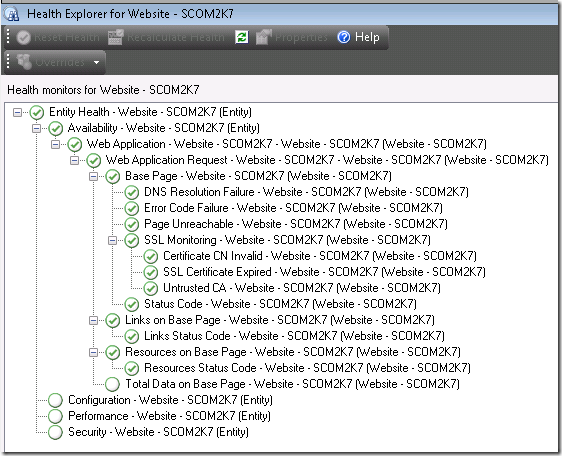 Also if I go to groups I can see that the wizard automatically created a group called "Website – scom2k7.com watcher computers group"