With Azure Monitor Workbooks you can now quickly and easily make intelligent decisions about your infrastructure.
One of the things SCOM has never been good at is reporting or dashboards. I recently on-boarded a few VMs in my lab that have been running for months. If I look at SCOM everything looks great.  No performance issues or problems.

Now if I have a look at the same VMs in Azure Monitor Workbooks I see a totally different story.
I can quickly see that my DB07 server has CPU pegged.

I log into my server.  Yep CPU is pegged at 99%.  Even worse its not even SQL that is consuming the CPU.   Where were you at on this one SCOM?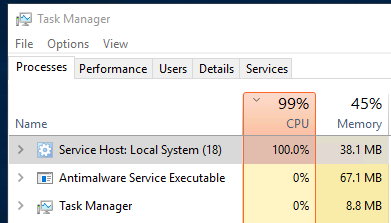 Let me give another example.   If I scroll down in my workbook I can see another chart for available memory.
I can quickly see that one server DB01 has a ton of available memory.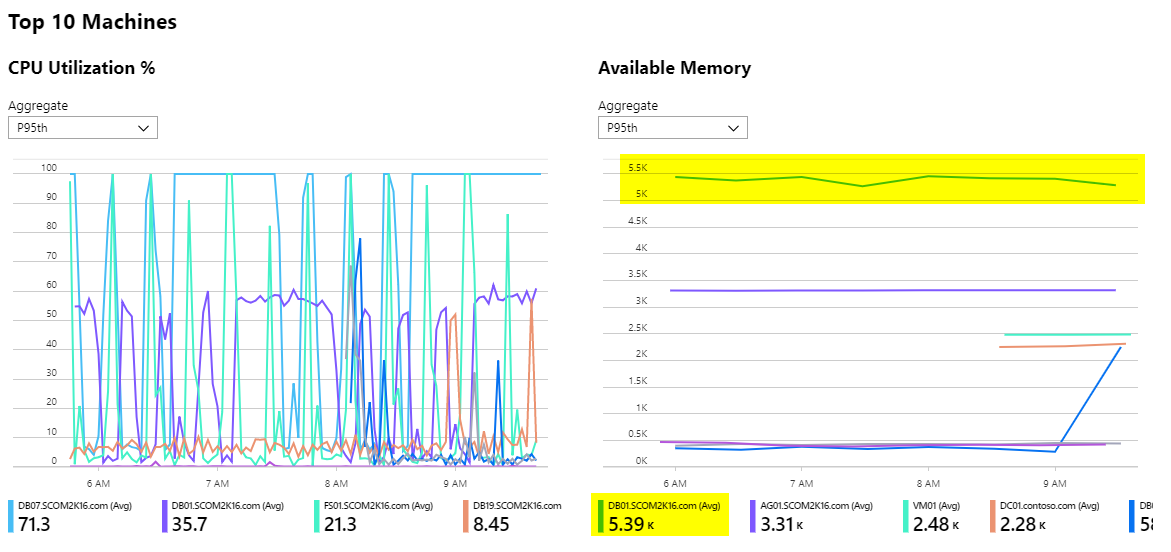 I log into the SQL server and verify that I am wasting memory (relative to my lab size) on this server.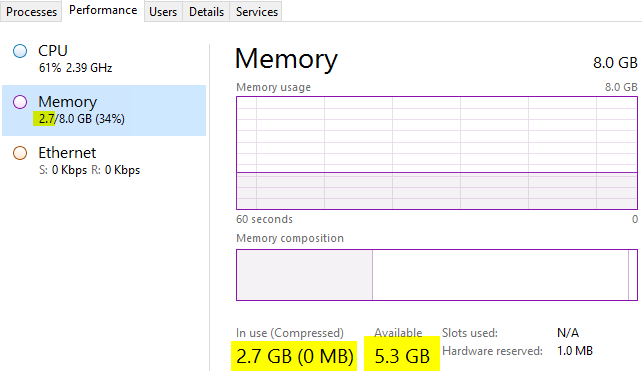 You might say well its because SQL Server is limited right?  Nope not the case.  SQL is set to consume as much as it needs.  I am just wasting memory.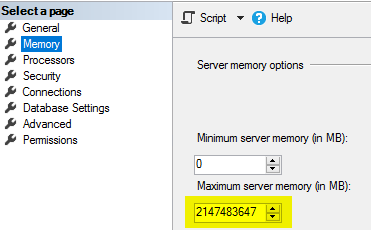 Can't I get this same data in SCOM? Not easily as most of the time with medium to large SCOM environments, the reports and dashboards take forever to show up or timeout. Azure Monitor can scale to hundreds of thousands of servers and still return this data in seconds.
How to use Azure Monitor Workbooks
First you will need a Log Analytics workspace.  https://docs.microsoft.com/en-us/azure/azure-monitor/learn/quick-create-workspace
Once you have a workspace you will need to point your SCOM agents at the workspace.  I recommend this method.  https://kevinholman.com/2017/08/16/adding-direct-agent-oms-workspace-and-proxy-via-powershell/
Then go to Azure Monitor, Workbooks, and select Performance.

Select your Subscription, Workspace, and Counter