Users closing monitor based alerts creates chaos in a SCOM environment.  The SCOM Monitor Reset app keeps your alerts in sync.  Now users can close any alert and know that if the problem still exists they will get re-alerted automatically.
The SCOM Monitor Reset App is a scalable windows service that runs and resets any monitor based alerts closed by an end user.  You just install it and forget it.   The service takes care of all the work.

Now as an SCOM administrator you no longer have to explain the difference between monitors and rules.  End users can close any and all alerts.  Closed alerts that are still a problem will re-open a new alert.
Download
Usage:
A disk space alert comes in.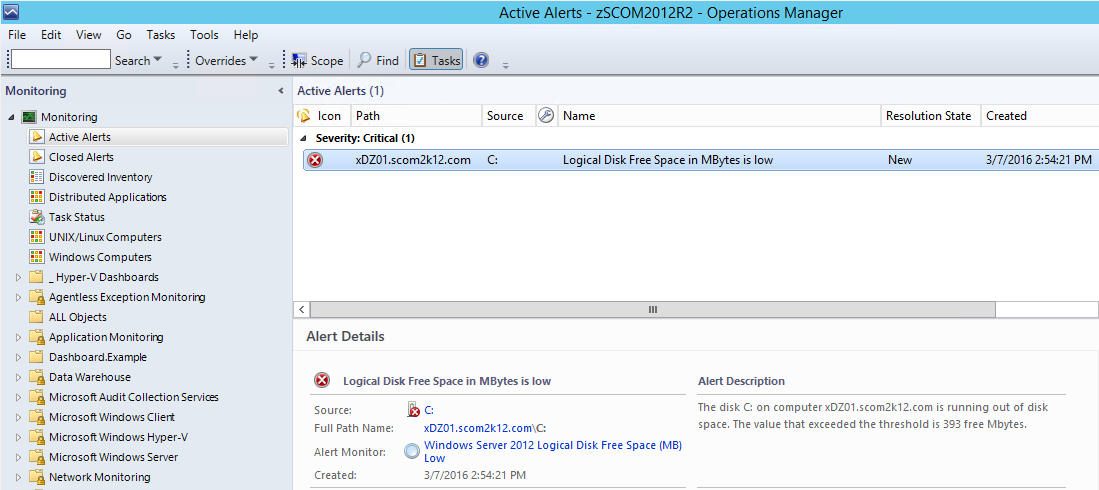 The user closes the alert without fixing the issue.
Normally the alert would stay closed and the monitor would remain in a critical state.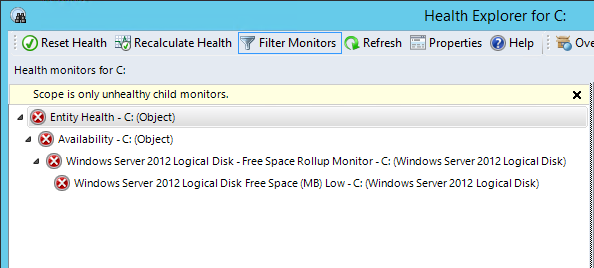 But with the monitor reset app.  After 5 minutes the alert is detected closed.  The monitor state is reset.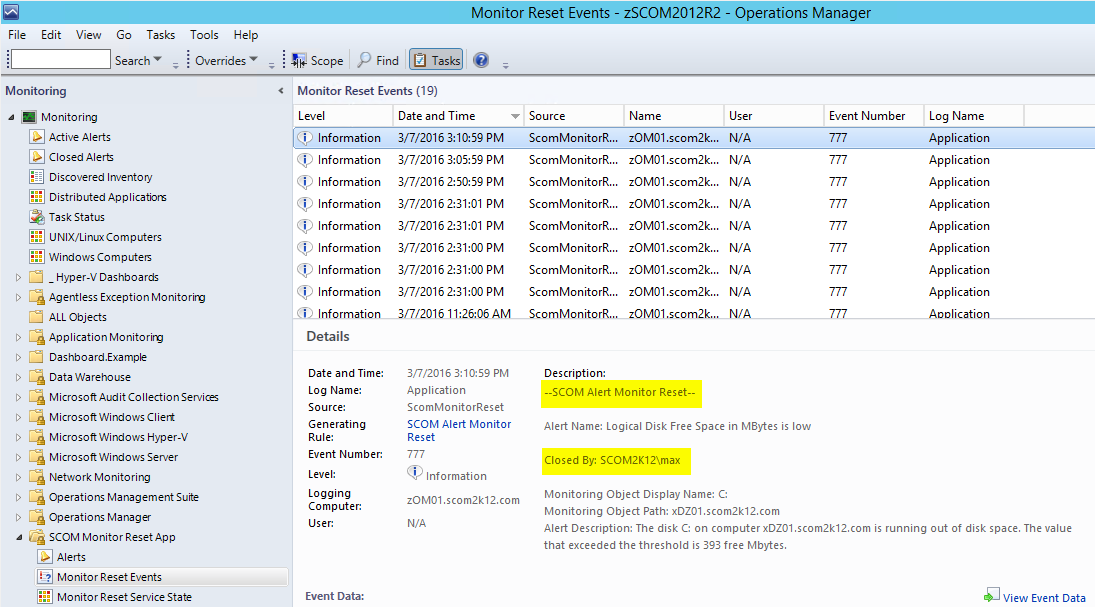 If disk space issue still exists a new alert will be created.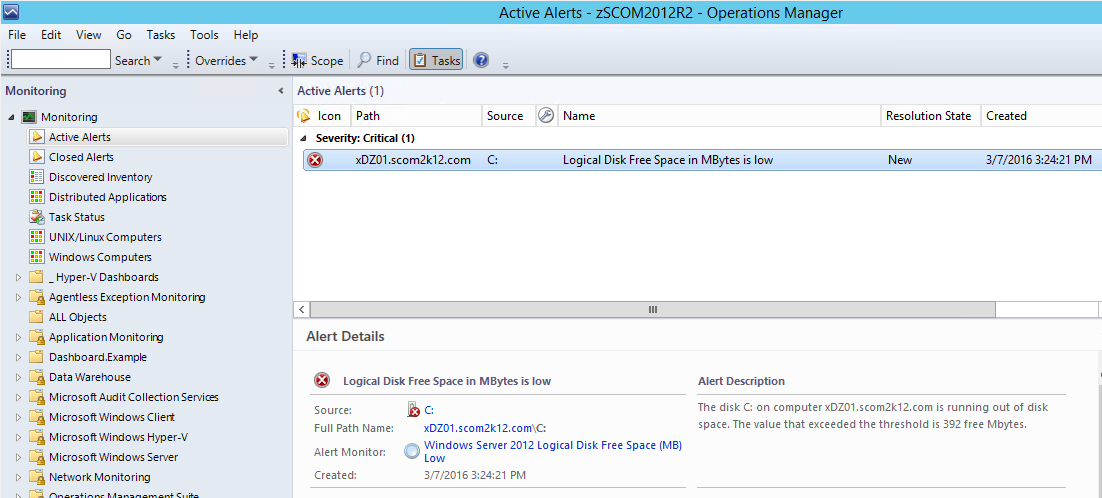 Any problems, bugs, or issues please e-mail:  support@scom2k7.com.com