SCOM 2012 Maintenance Mode Scheduler is an all new web based maintenance mode scheduler built from the ground up for SCOM 2012, SP1, and R2.
You can read more about it in my original post here. Link
Download free trial
Buy now
New in Version 1.2
New Manage Web Page that gives users the ability to View and Delete Scheduled Maintenance Mode Jobs from within the Web Site.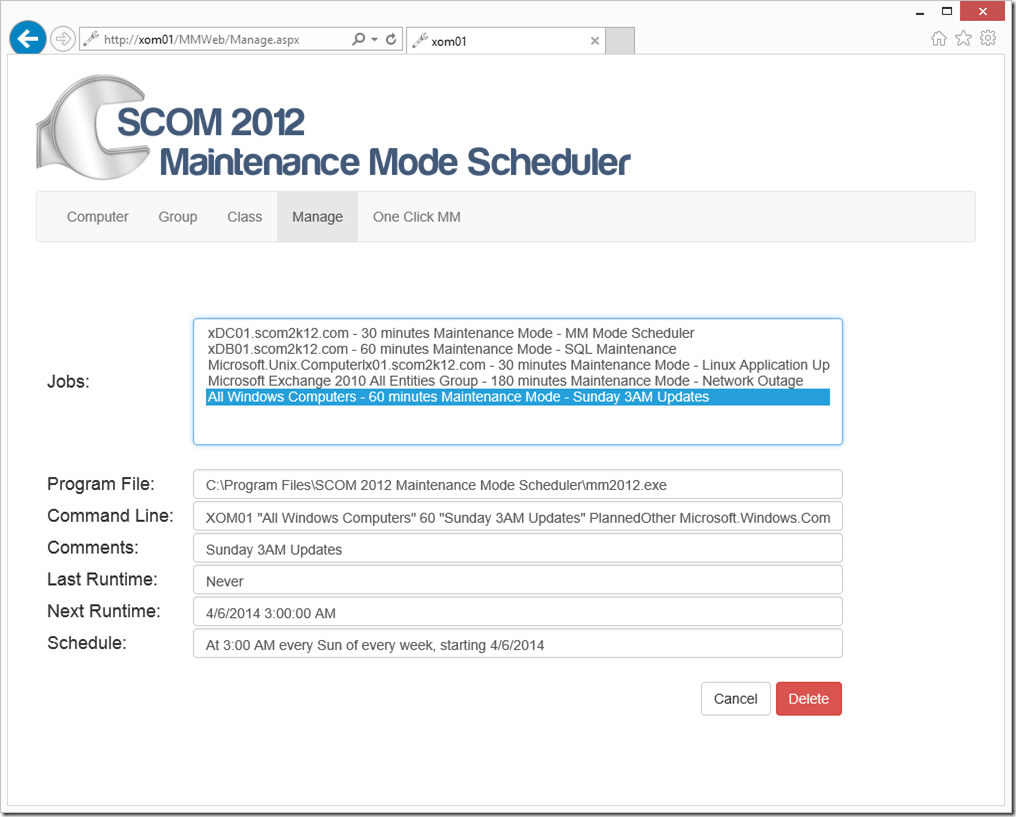 Fixed issue where some international users were receiving a message "***Error*** String was not recognized as valid DateTime"

Any problems, bugs, issues or to request an additional 30 day trial please e-mail: timothymcfadden@scom2k7.com.com