SCOM 2012 Maintenance mode scheduler by default is installed as a website with anonymous access. You can easily secure and control access to the website by following these steps.
1.) Launch Internet Information Services (IIS) Manager from the Start Menu

2.) In IIS Manager Expand your ServerName, Sites, Default Website and select MMWeb.3.
3.) Click on the MMweb Site and double click Authentication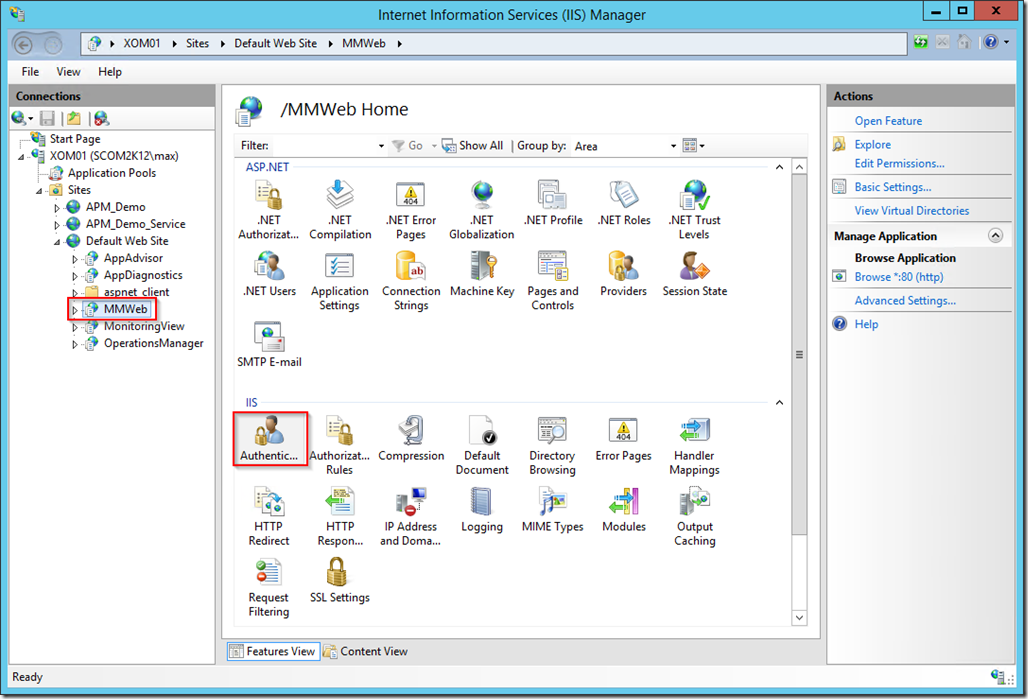 4.) Right click on Anonymous Authentication and change it to Disabled.
5.) Right click on Windows Authentication and change it to Enabled.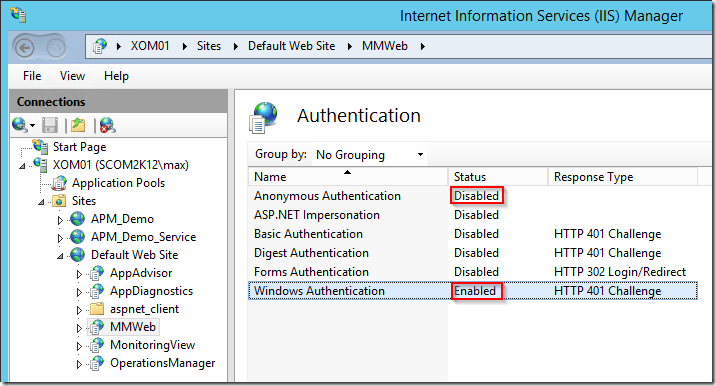 6.) Under ASP.Net, Click .Net Authorization Rules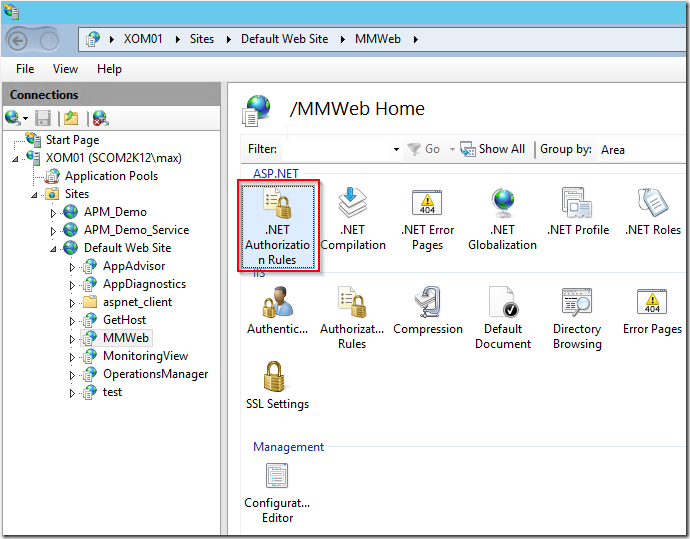 7.) Under the Actions Pane click Add Allow Rule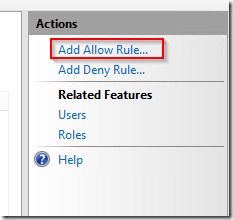 8.) Add the groups you want to have access. Make sure you grant yourself access as well.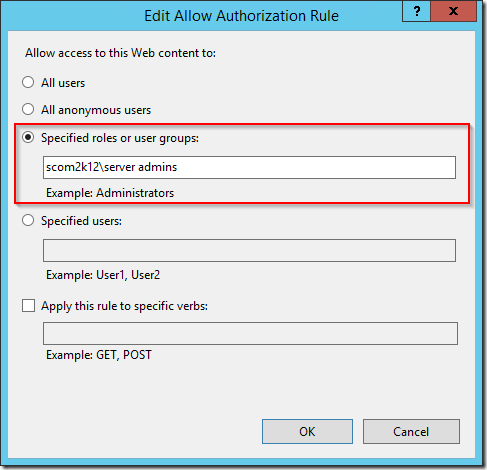 9.) Add additional Allow rules for groups or Users.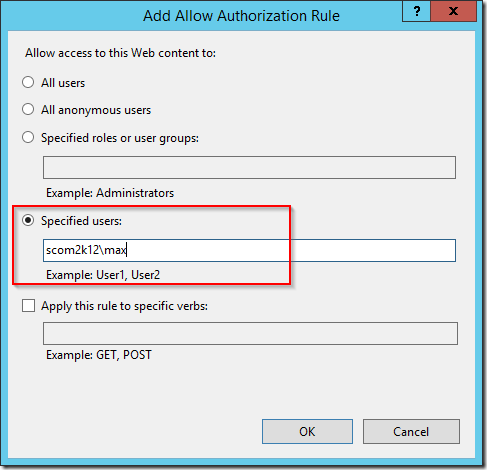 10.) Lastly add a deny rule for all users. I should look like this.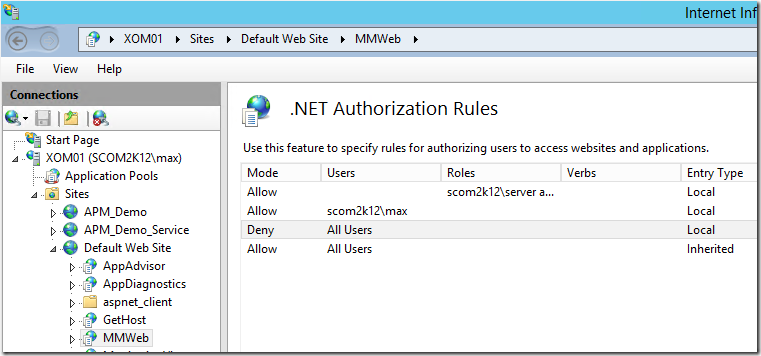 6.) Performs a restart of IIS. Click on the ServerName and in the Actions Pane select Restart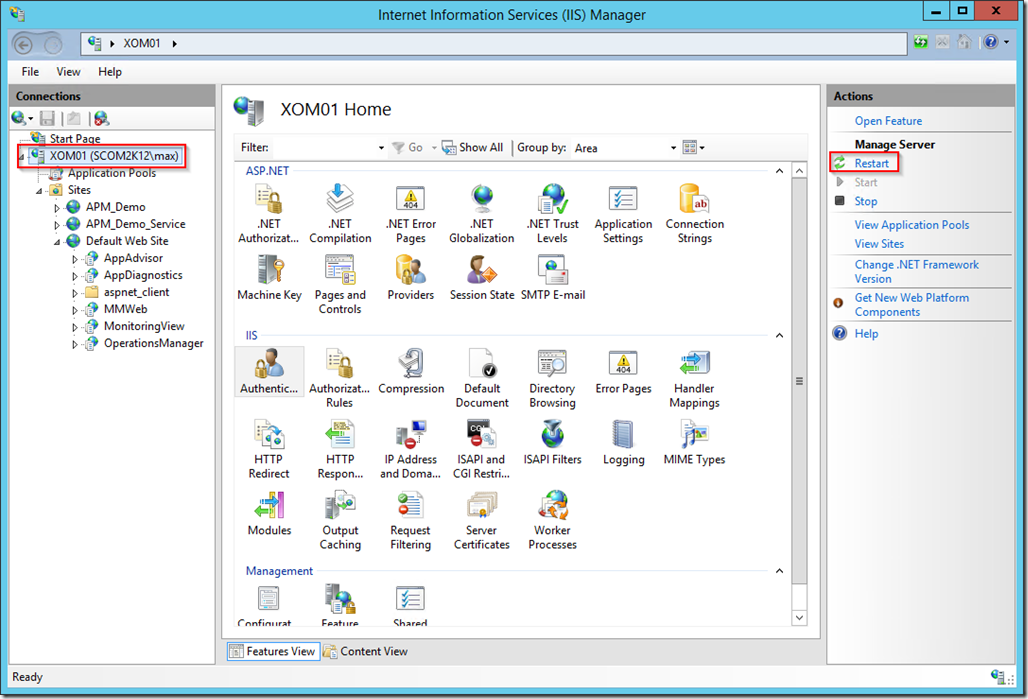 17.) Test access to the MM Scheduler Website for a user in the group and one not in the group.
The user not in the group should get a prompt like this.