For SCOM 2012 please see my maintenance mode scheduling tool.  https://www.scom2k7.com/scom-2012-maintenance-mode-scheduler/
I have updated the scripts for SCOM Remote Maintenance Mode Scheduler 2.0 to properly support SCOM R2.
Download: MaintenanceModeV4_R2.zip
The old scripts worked ok but if you had a large group of servers it would take a long time with R2. The old scripts would try to put the HealthService and the HealthServiceWatcher in maintenance mode which is no longer necessary with R2.
Another thing I added to the scripts was to not re-set the maintenance mode of a server if it is already in maintenance mode.  I have seen instances where a particular server is put into maintenance mode for a long period of time and then a scheduled maintenance mode job will re-set the maintenance mode causing noise and skewed reports.
To install the scripts just rename the old scripts and then copy the new scripts into the same "C:\MaintenanceModeV4" directory.
**You will also might need to Remove the Security from the Downloaded PowerShell Scripts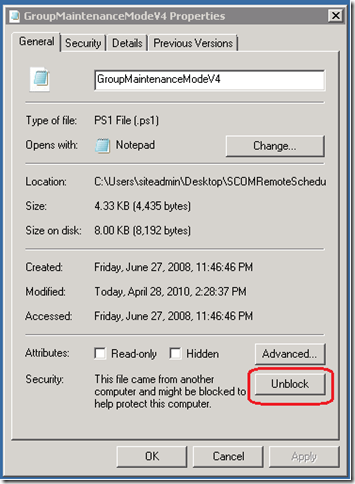 Please let me know if you come across any issues.